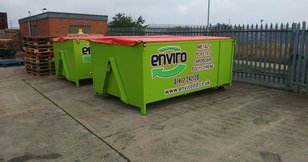 Skips
Enviro offer a great range of smaller  skips which take up the size of a car parking bay for loose cardboard. There are minimum load and location criteria which applies. However please call us today if you require a skip, and would like to discuss which option is the best for your business.
Lidded Skips
We can also provide an extensive range of lidded skips, all of which are available upon request. Please don't hesitate to get in touch to speak to us about the skips we have available.
Ro-Ro Skip
Enviro have all different sizes of skips available to suit your needs. Whether your business requires a small or a large skip, simply give us a call to discuss the options we have available.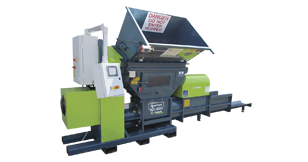 EPS Compactor
This handy EPS Compactor machine will compact polystyrene easily and efficiently. It achieves a consistent volume reduction of around 40:1 and at a rate of 180-250kg per hour. Therefore will operate as fast as an operator can feed it.